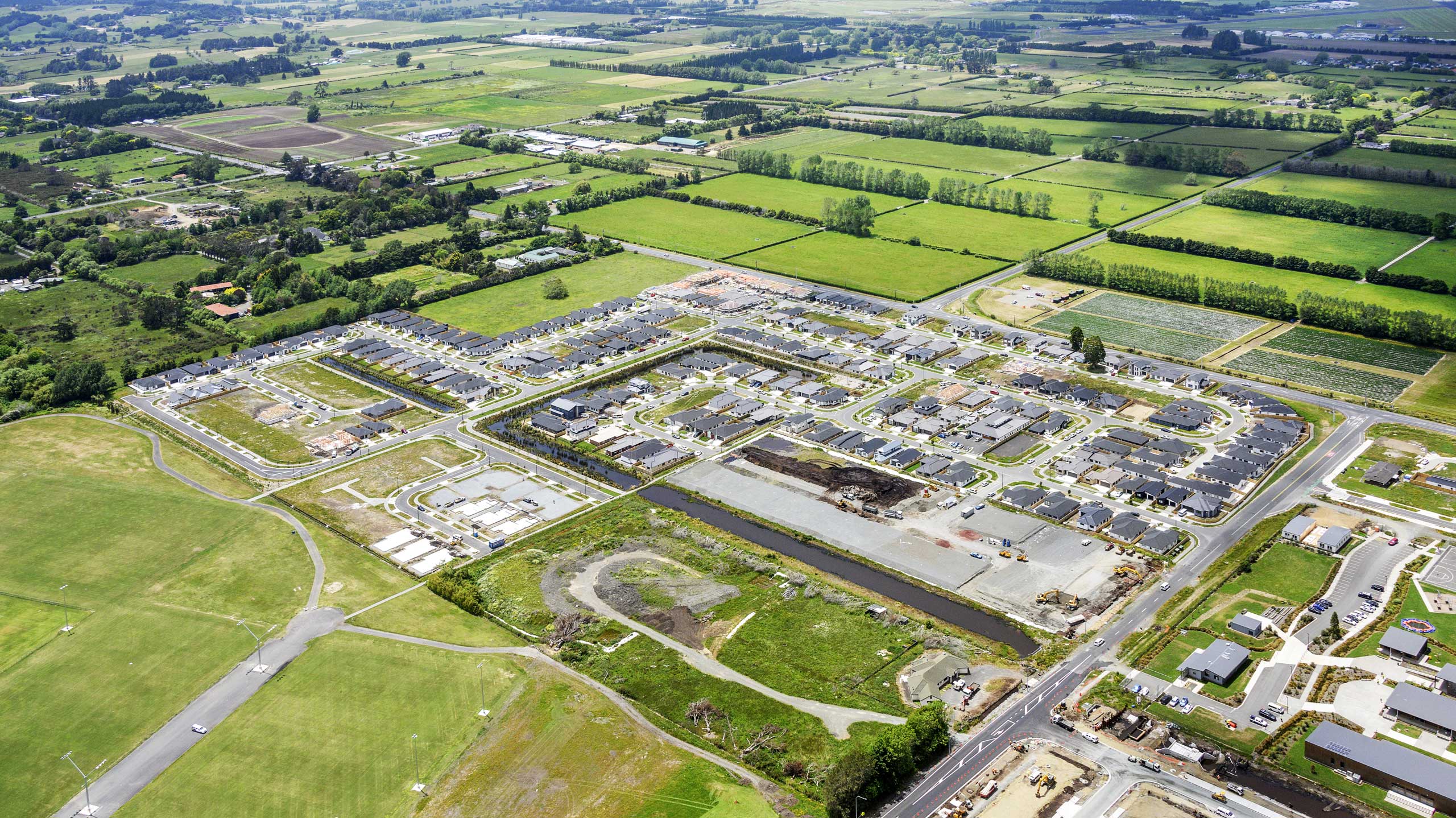 Kauri Flats is a completed residential subdivision in Takanini in South Auckland.
Consisting of 263 affordable level home sections ranging from 300 to 525sqm, Kauri Flats includes landscaped open spaces and children's playground within a pocket park.
The Kauri Flats School is located directly opposite the subdivision which also enjoys the benefit of neighbouring Pulman park which offers a range of sport facilities.
A newly constructed childcare centre opened it's doors within Kauri Flats in 2019.
The last stage of the subdivision achieved titles in June 2019.
All sections have been sold and houses completed on the majority of sections.