Papakura Childcare Centre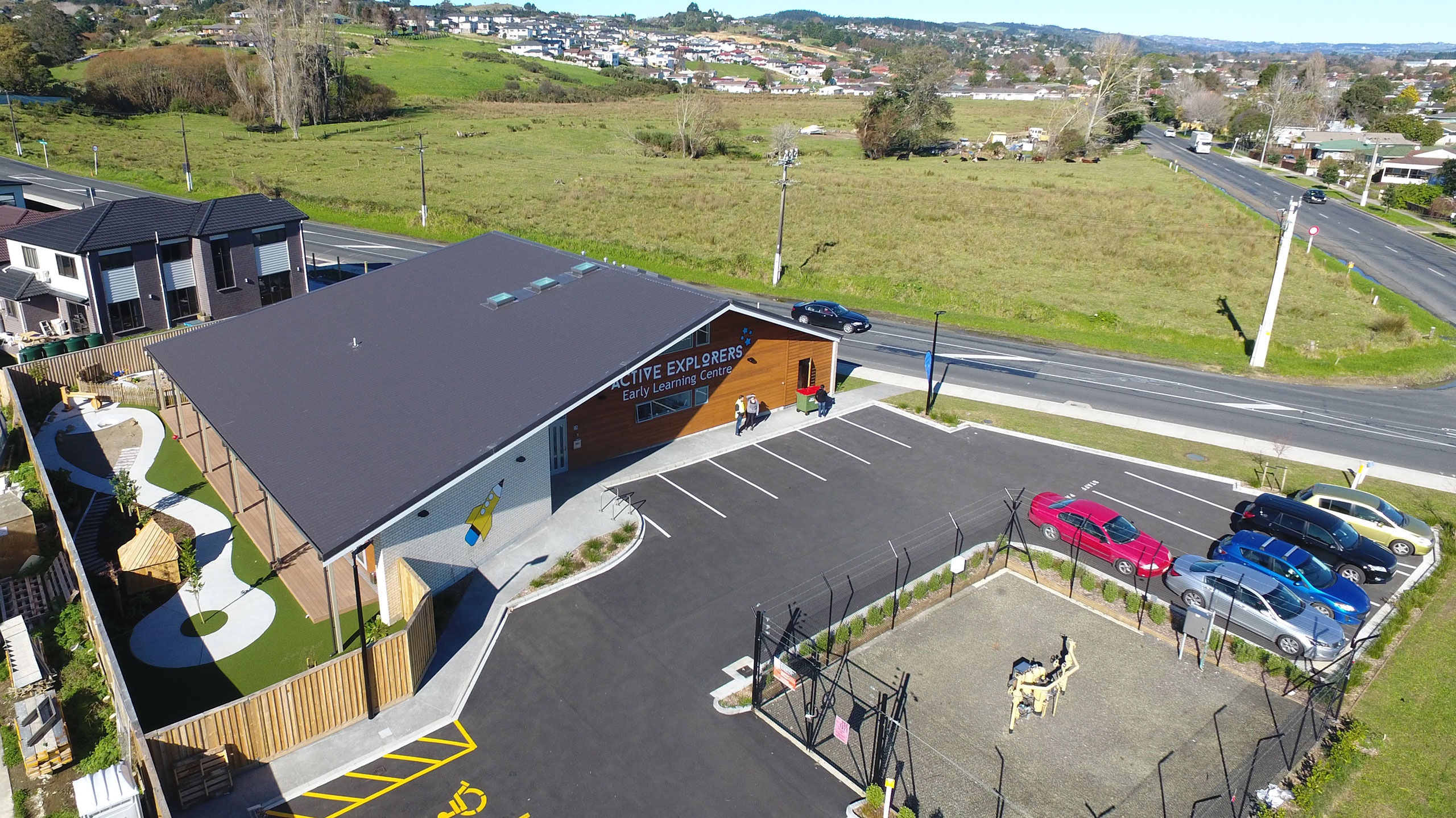 Papakura Childcare Centre
Cappella has a proud track record in delivering quality childcare facilities and this latest addition is no exception.
The Papakura Childcare Centre is a new purpose-built facility located on a prime corner site in the middle of the new 500 dwelling precinct.
The centre opened its doors for trading in May 2018.
Active Explorers are the operator;
"Active Explorers are inspirational places of learning for enquiring minds; where our highly-trained staff teach foundation skills so necessary for life's challenges.
Here the love of learning is genuinely lived out. The busy, vibrant hum that greets you when you enter an Active Explorers learning centre tells you you're in a place where children are engaged and absorbed and loving it."