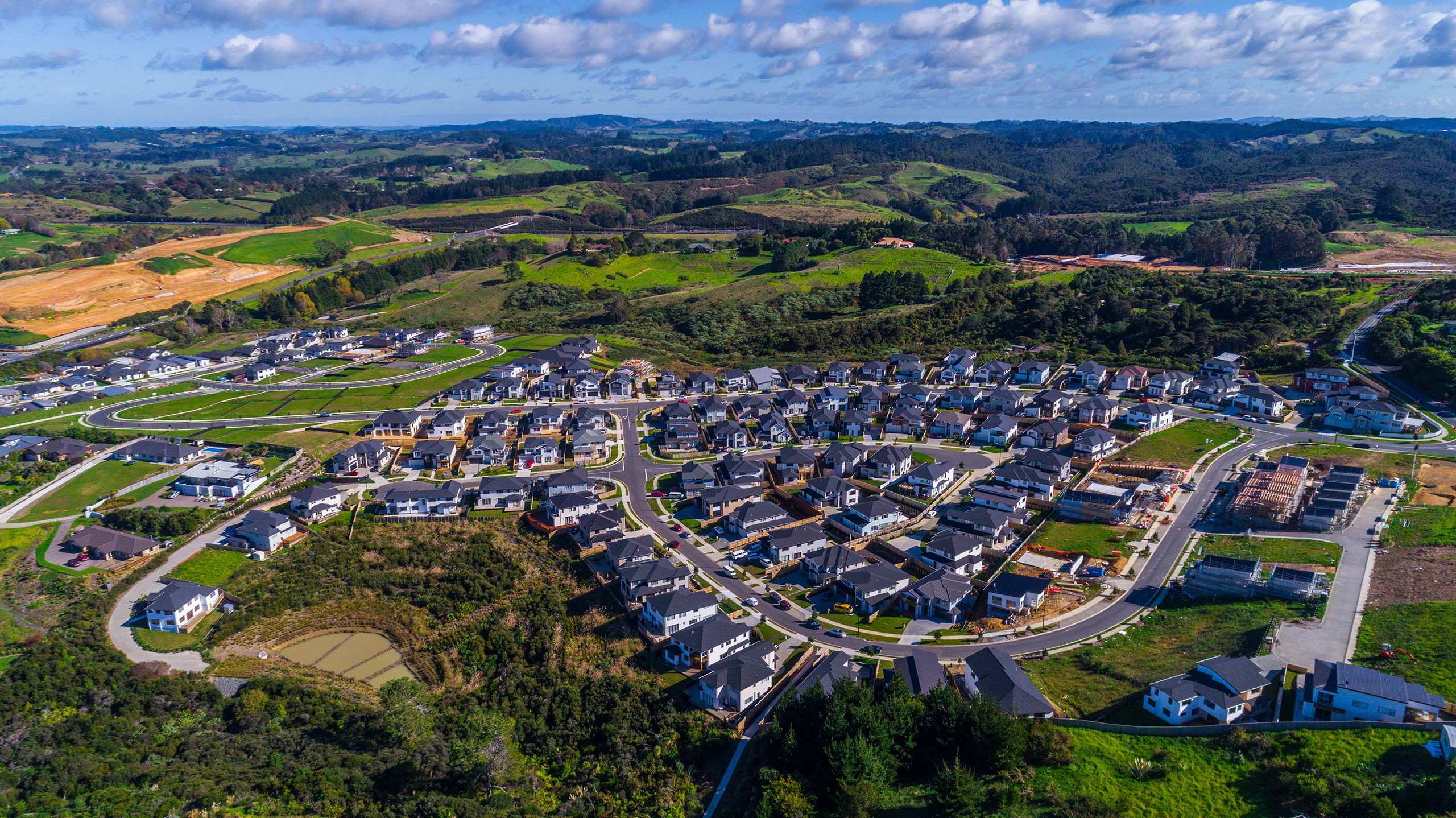 Orewa Heights is a residential subdivision on a 10-hectare site on Maire Road, Orewa.
The first stage consisted of 101 lots with sections ranging from 500 to 1,200sqm and was completed in 2015. A further subdivision of an adjoining block of land to create 46 more lots has since been consented and sold.
Cappella worked extensively with the neighbouring Orewa Primary School throughout the process to create an access way and provide children and parents with a safer and more direct route to the school.
Nearly all homes have since been built and sold by building partners.