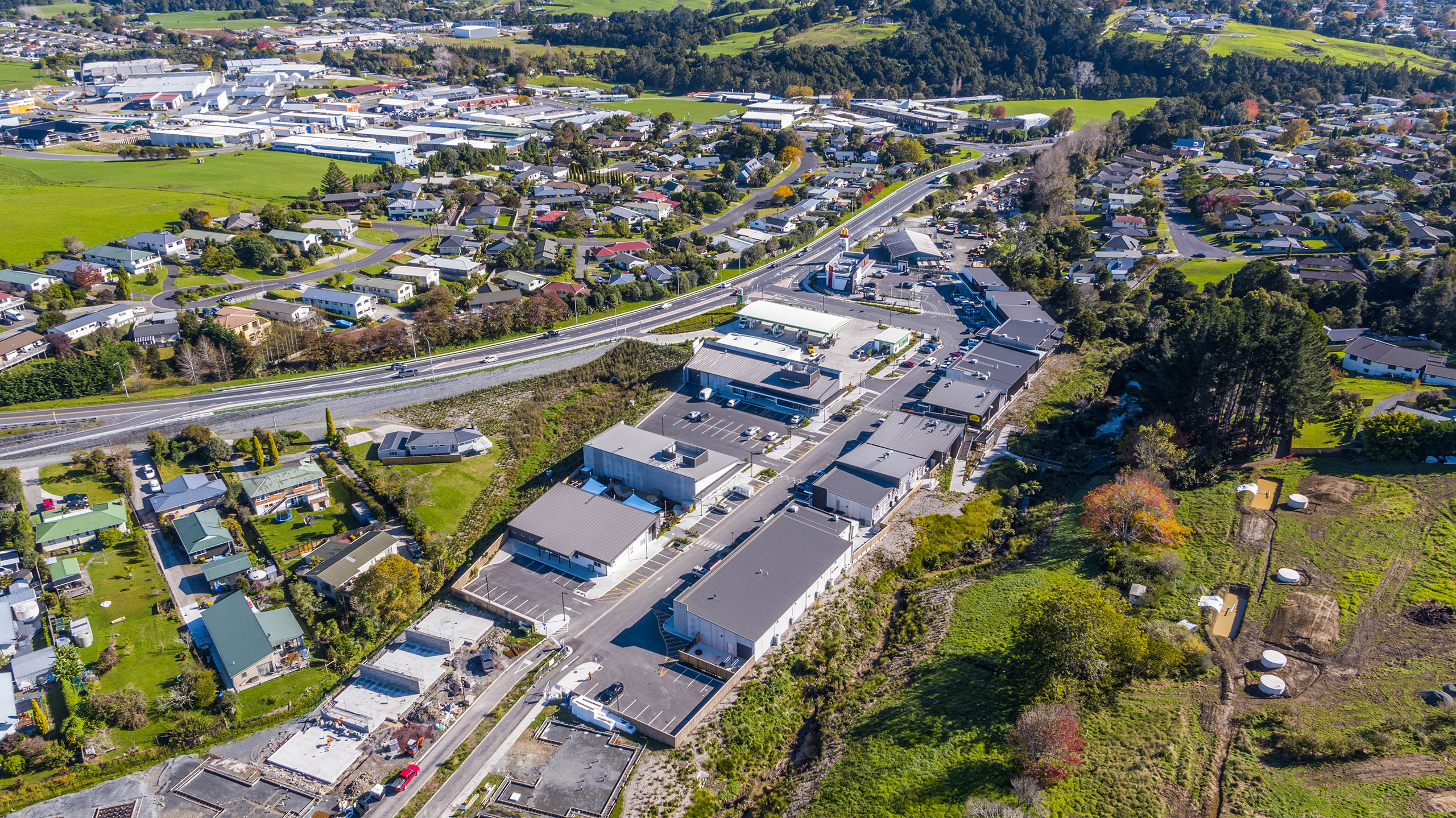 The Grange retail centre is located on State Highway One north of Auckland, on the southern entrance to Warkworth. 
Consisting of 30 retail tenancies and 32 residential lots, The Grange is anchored by a BP and McDonalds drive through restaurant and offers a convenient shopping centre for both travellers and the rapidly growing local community.
Completed in 2016, a key feature of the development is the landscaping and design to maximise visibility from the road and ensure retailers and service providers can take advantage of the huge traffic volumes passing the site.