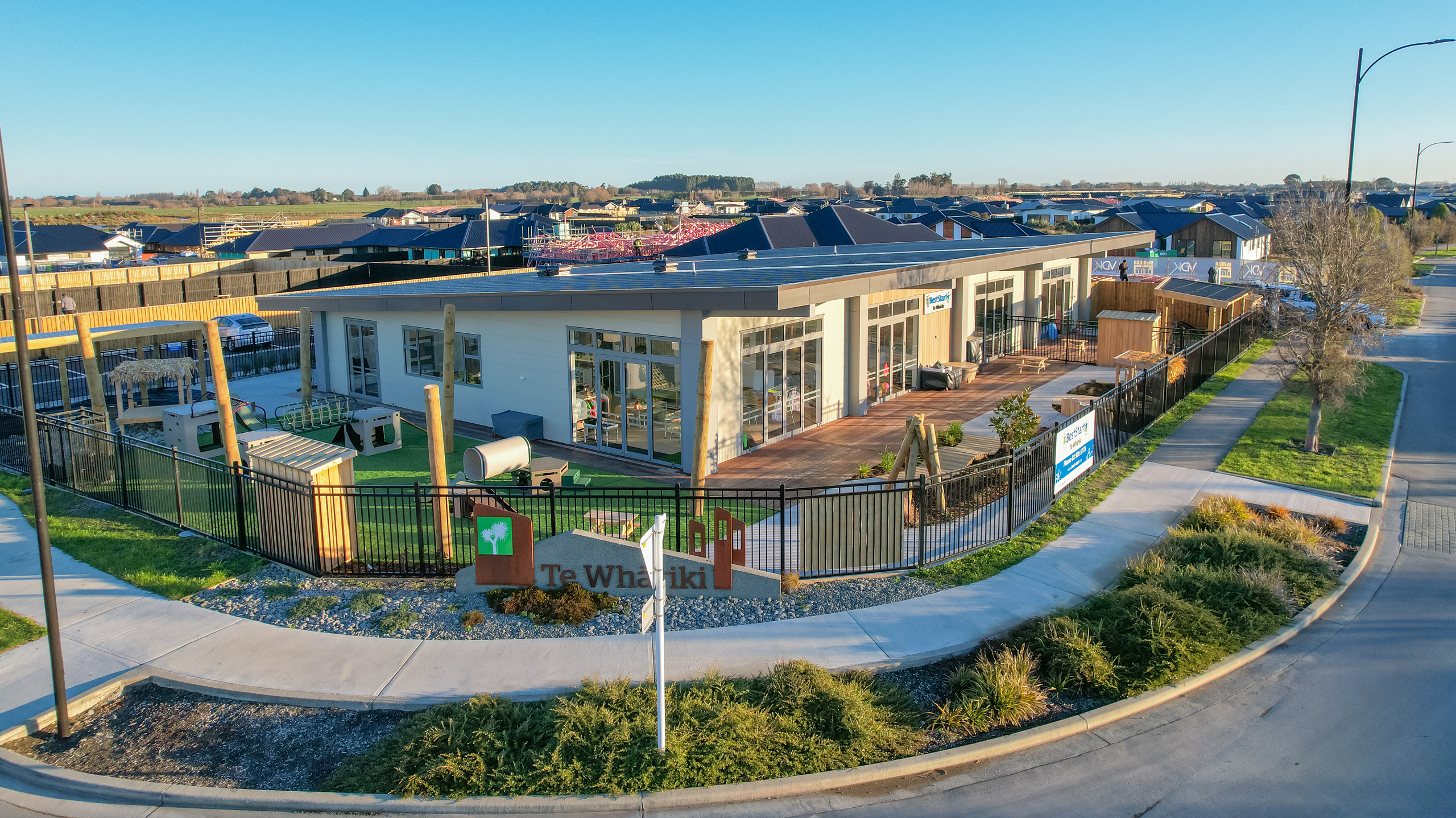 Located within the masterplanned Te Whariki subdivision, this 82 capacity childcare centre was completed in May 2021.
The centre services the existing and growing catchment of Lincoln and is located 2 minutes drive from the new Ararira Springs Primary School.
The centre is run by New Zealand's leading childcare provider, BestStart.